Versalys: your training and professional development resource
Versalys has been offering professional development and workplace learning solutions for over 35 years. Our training catalogue includes more than 900 courses—in French and in English—in IT, office automation, human capital, project management, professional communication and business language.
Our trainings are offered by some 125 certified specialists and facilitators across Canada. Depending on your needs, they are offered either in our offices (Montreal, Quebec City, Laval and Brossard), at your office, or virtually. Each year, we train more than 25,000 people, either in one of our 30 classrooms, on location or via one of our eTraining modules!
The reputation of Versalys is based on the training experts' extensive knowledge, the excellence of the skills it teaches, the integrity of its client relations and its respect for the individuals trained. Our facilitators are renowned for their experience in the field, their professionalism, availability, self-reliance and ability to create an environment conducive to learning. They are always on the lookout for new things and monitor software developments.
Versalys works to reinforce individual and collective productivity within a company. Our goal is to make a difference by offering training programs allowing participants to grow within their organization and enhance their professional and relational knowledge in order to face constantly evolving situations with confidence.
We do everything in our power to give you the best training experience possible!
Marie-France Deschamps – Vice-President, Operations
Ms. Deschamps has been working at Versalys for 16 years. She began her career as a training coordinator and project manager more than 20 years ago. Her project management experience on various training mandates have enabled her to acquire needs analysis, personnel management, organization and project planning skills. Her greatest strength lies in her undeniable ability to recover projects that would have otherwise failed. In recognition for her excellent knowledge, integrity when dealing with clients, respect for confidentiality and constant skills enhancement, in 2014, Ms. Deschamps was promoted to Vice-President, Operations, at Versalys. These values are at the core of everything she does, and they play a part in all aspects of her day-to-day.
Her listening and analytical skills allow her to carefully evaluate special training requests and devise innovative solutions for our clients. Her communication skills guarantee the quality of written and spoken discussions required from project managers, as well as of the relevant, shared solutions created.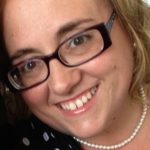 Sibylle Aussems – Director, Business Practices
An outstanding communicator with a degree in French Studies from Université de Montréal, Ms. Aussems, a knowledgeable businesswoman, has been working for Versalys since 2002, as Director, Business Practices, and Project Manager for several large-scale training contracts. Over the past few years, she has acquired excellent needs analysis, project planning and organizational skills. That is how she has come to offer companies relevant training solutions, the content of which is linked to your specific needs. Her 18 years of experience in sales and planning training activities, integrity when dealing with clients, and respect for others and for confidentiality are some of her strengths that Versalys appreciates most.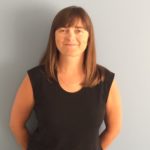 Marie-Josée Lachapelle – Director, Business Practices
Ms. Lachapelle has more than 18 years' experience in sales and planning training activities. After joining Versalys in 2010, she has overseen various large-scale mandates. She uses her solid experience, organizational skills and attention to detail to set up training projects at the workplace. She promotes teamwork dynamics and finds it important to carefully analyze clients' needs in order to offer the best training solutions.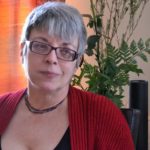 Élise Larivée – Director, Business Practices
With a Bachelor's degree in Teaching and an IT certificate, Ms. Larivée has been working at Versalys for 12 years. Using her knowledge of cutting-edge technology, She puts a special emphasis on individual development and is happy to respond to clients' various office automation, human capital and IT needs. Feel free to contact her!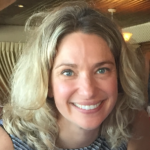 Lyne Sasseville – Director, Business Practices
Ms. Sasseville has been working in training business development since February 1999. She began her career in 1999 at Sofitech, a company Versalys acquired a few years later. She quickly developed a passion for the fascinating world of training. She joined the Versalys team in 2001. Conscientious and with great listening skills, she offers her clients custom solutions that meet specific needs in all areas: IT, office automation, human capital, project management and business language.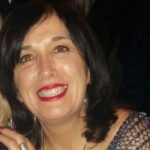 Customer Service Coordination
Éric Béliveau – Training Coordinator
Mr. Béliveau has been a coordinator at Versalys for more than 10 years. A real planning pro, he oversees and plans schedules for more than sixty facilitators. In addition to his coordination duties, he is sometimes called upon to manage large-scale projects, such as developing training manuals and producing public training calendars. Before joining Versalys, he worked as a programmer and analyst, project manager, and trainer. This experience has given him the ability to understand our clients' needs and assign the best resources to the courses offered by Versalys. A true gem!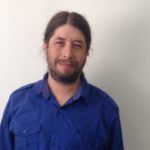 Renée Leclerc – Operations Assistant
Ms. Leclerc joined the Versalys team in January 2015 as the right hand to Vice-President, Operations, Marie-France Deschamps. She works in close cooperation with the Directors, Business Practices, coordinating registrations to public and private training courses. She also oversees customer service with Rubis Saindon. For Ms. Leclerc, working at Versalys is a real homecoming—before venturing into the restaurant industry with her husband, she spent more than 14 years working as an office automation trainer and technical writer for various organizations (CDI College, Institut Descartes Inc., Double_Clic enrg., Multihexa, Datacom Wireless Corporation).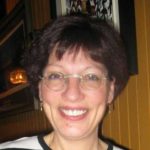 Rubis Saindon – Receptionist and Logistics Clerk
Ms. Saindon joined our organization in April 2010. Her enthusiasm when working with the training staff and clients help Versalys stand out in an increasingly competitive industry. Ms. Saindon prepares all the documentation needed for the training courses exceptionally well. Her sense of order and organizational skills are very much appreciated by all at Versalys. She started in banking before spending several years as an administrative assistant for the medical service assigned to an international aviation company. Ms. Saindon is a highly creative person. She enjoys social activities and takes part in various arts-and-crafts and modern and contemporary manual art groups.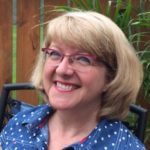 We are always on the lookout for new employees wanting to pursue their career in a team offering motivating challenges and enabling to fully realize oneself, while contributing to our growth and success.
Whether you're interested in a job in management, coordination, business development or as a trainer, we would like to meet with you to discuss this.
Please fax us your résumé at 514 844.0706 or send us an e-mail at cv@versalys.com.
Thanks for your interest in our company!
Accredited by Emploi-Québec (no. 0056991)
Microsoft Certified Technical Education Centre (CTEC) (Org. ID no. 65490)
Accredited Public Works and Government Services Canada (PWGSC) supplier: E6QUE-130006-006
Accredited Regroupement des achats en perfectionnement du gouvernement du Québec (R.A.P.) supplier
Member of the Montreal Chamber of Commerce
Member of IT Action Network, formerly the Fédération de l'informatique du Québec (FIQ)
Institutional member authorized by the Society for training and continuing education (SOFEDUC) to issue continuing education units(CEU): 10 hours of training = 1 unit
Recognized ITIL® (Peoplesoft) accredited training organization for Axelos services
Versalys accepts Microsoft vouchers
The training courses offer by Versalys are recognized by the Ordre des comptables professionnels agrées du Québec.