Versalys, your resource for training and professional development
For more than 35 years, Versalys has been offering professional development and learning enhancement solutions in the work environment. Our training catalog includes a choice of more than 900 courses, offered in French and English, in IT, office automation, human capital, project management and professional communication and business language.
Our training is provided by more than 125 certified specialists and trainers across Canada and according to your needs: in our offices (30 rooms scattered in Montreal, Quebec City, Laval and Brossard), in your offices or in virtual mode. That's why, every year, more than 25,000 people are trained in public sessions, in companies or through our online training modules!
The reputation of Versalys is based on our in-depth knowledge of our training specialists, the excellence of our skills, the integrity of our relationships with our clients and the respect of the people we train. Our trainers are recognized for their field experience, professionalism, availability, autonomy and ability to create a learning environment. Constantly on the lookout for news, they follow the evolution of software.
Versalys has set itself the goal of enhancing individual and collective productivity within the company. We want to make a difference by offering training programs that allow participants to progress within their organization and increase their professional and relational knowledge to cope peacefully with changing situations.
We make every effort to make you live a training experience more enjoyable!
Marie-France Deschamps – Vice President, Operations
A 16-year veteran of Versalys, Ms. Deschamps began her career as a Training Coordinator and Project Leader more than 20 years ago. His experience in project management in various training mandates has resulted in increased skills in needs analysis, personnel management, project planning and organization. Its greatest strength lies in the fact that it has an excellent ability to straighten projects that, without its intervention, would be extinguished.
Ms. Deschamps was promoted to Vice President Operations at Versalys in 2014, in recognition of her excellent skills, integrity in dealing with clients, respect for the confidentiality of her exchanges and constant improvement. of his knowledge. These values are at the heart of each of his actions and animate his daily management process.
In 2017, after KERUDYS acquired Synesys, she was appointed Executive Director of Versalys. Her appointment ensures the consistency of a platform of more than complementary skills development approaches.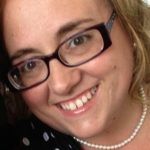 Sibylle Aussems – Director of Business Practices
An outstanding communicator with a degree in French studies from the Université de Montréal and a wise businesswoman, Ms. Aussems has held the title of director of commercial practices and project manager in numerous large-scale training mandates for Versalys since 2002. In recent years she has acquired excellent skills in needs analysis, project planning and organization. This is how she manages to provide you with coherent and appropriate corporate training projects, the content of which is tied to your exact needs. Her 18 years of experience in sales and organization of training activities, her integrity when dealing with customers, respect for the individual and confidentiality of exchanges are among her most valued strengths at Versalys.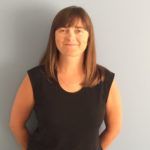 Marie-Josée Lachapelle – Director of Business Practices
Ms. Lachapelle has over 18 years of experience in sales and organization of training activities. Serving Versalys since 2010, she has overseen numerous major mandates. She draws on her solid experience, her sense of organization and her attention to detail to set up corporate training projects. She appreciates the dynamics of teamwork and is keen to carry out a customer needs analysis as accurate as possible to offer you the best training solution.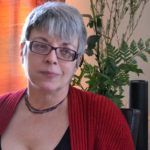 Élise Larivée – Director of Business Practices
With a degree in education and a certificate in computer science, Elise Larivée has been working for Versalys for twelve years. At the cutting edge of technology and with a particular focus on personal development, it is a pleasure for Élise to meet the different needs of a client, both in terms of office automation, human capital and IT. Do not hesitate to contact her!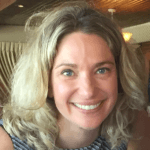 Lyne Sasseville – Director of Business Practices
Since February 1999, Ms. Sasseville has been innovating in business development in the field of training. Having made her debut at Sofitech in 1999, which Versalys acquired a few years later, she immediately fell in love with this wonderful world of training. In 2001 she joined the Versalys team. Ms. Sasseville is conscientious and attentive to the needs of her clients to propose tailor-made solutions that meet specific needs in all areas: IT, Office, Human Capital, Project Management and Business Language. .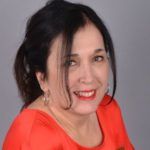 COORDINATION CUSTOMER SERVICE
Éric Béliveau – Training Coordinator
It has been more than 10 years since Mr. Béliveau acted as coordinator at Versalys. As a true professional of the organization, he supervises and organizes the schedules of more than sixty trainers. In addition to his title of coordinator, he is also called on certain occasions to manage major projects such as the development of training manuals and the production of public training calendar. Prior to joining Versalys, he was a programmer-analyst, project manager, and trainer. This past experience allows him to better understand the needs of our customers and thus allocate the best resources to courses delivered by Versalys. A real asset!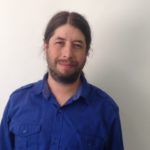 Renée Leclerc – Operations Assistant
Renée Leclerc joined the Versalys team in January 2015 as the right-hand man for Vice President Operations Marie-France Deschamps. As part of her duties, she is expected to work closely with the Business Practices Directors to coordinate registrations for public and private training, and to also provide customer service with Rubis Saindon. For Renée, working at Versalys is a real return to the roots since before going into the restoration with her spouse, she was a trainer and technical writer in office automation in different organizations for more than 14 years (Collège CDI, Institut Descartes Inc., Double_Click Encrypted, Multihexa, Corporation Datacom Wireless).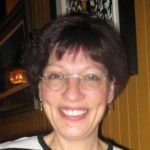 Trainers (Montreal and Quebec)
We are currently looking for trainers who want to pursue their careers within a team that offers motivating challenges and allows them to achieve their full potential while contributing to our growth.
Field of expertise
Office Automation (Office 2003, 2007, 2010, 2013, 2016, 2019, 365 Intermediate and Advanced Level), Computer Graphics, Technical (Microsoft Certified Courses)
Skills sought
Good communicator
Bilingualism (an asset)
Flexibility
Availability
Analytical mind
DEC in teaching or equivalent
Microsoft Certification (Certified Courses)
Work experience
Minimum of two years of relevant experience in training
OUR ACCREDITATIONS AND TERMS
NEQ : 1143638535
Accredited by Emploi Quebec no .: 0059848.
Microsoft Certified Technical Training Center (CETC) no: Org ID 65490
Holding an OC and an AMA:
OC- Standing Offer, Number E60ZH-140001-027-zH
AMA – Supply Arrangement, Number E60ZH-140001-028-zH
Accredited Supplier of the Regroupement des purchases en perfectionnement du gouvernement du Québec (R.A.P.)
Member of the Montreal Chamber of Commerce
Member of the Fédération Informatique de Québec (F.I.Q.) Réseau Action T.I.
Institutional member authorized by the Society for Training and Continuing Education (SOFEDUC) to issue Continuing Education Units (CEUs): 10 hours of training = 1 unit
Recognized ITIL® Peoplesoft Authorized Training Center for Axelos Services
Versalys accepts Microsoft vouchers
In association with the order of the accountants, the Versalys trainings are recognized.
Cancellation Policy
When canceling or postponing:
Office training:In the event that you are unable to attend this training, you must return your confirmation by email indicating your desire to cancel or postpone your registration to a future session. To postpone your registration, please only indicate in your answer, the date of the desired session.
No fees are required 5 business days before the start of the activity.
100% of regular registration fees are required if the 5-day period is not respected.
Substitutions of participants in the same activity are accepted without charge
.
Technical training : In the event that you are unable to attend this training, you must return your confirmation by email indicating your desire to cancel or postpone your registration to a future session. To postpone your registration, please only indicate in your answer, the date of the desired session.
No fees are required 10 business days prior to the start of the program.
100% of regular registration fees are required if the 10 day period is not respected.
Substitutions of participants in the same activity are accepted without charge.
Versalys reserves the right to cancel a training activity no later than 2 days working days before the latter if the number of registered participants is insufficient; those who have paid the registration fee receive a credit or refund.
Official certificates
Anyone who has completed a structured training activity to the satisfaction of Versalys receives a certificate stating the Continuing Education Units (CEUs) obtained. One unit (UEC) corresponds to ten hours of participation.
Discount
The discounts are applicable on the regular rate. An organization already having a preferential pricing can not cumulate the discounts.
The preferential pricing advertised on our website is the pricing available to members of RAP – This grouping is currently not active.
Privacy Policy
What information do we collect?
We collect information from you when you register on our site, place an order, subscribe to our newsletter or fill out a form. When ordering or registering on our site, as appropriate, you may be asked to enter your: name, e-mail address, mailing address, phone number or credit card information.
What do we use your information for?
Any of the information we collect from you may be used in one of the following ways:
To improve customer service – your information helps us to more effectively respond to your customer service requests and support needs
To process transactions – Your information, whether public or private, will not be sold, exchanged, transferred, or given to any other company for any reason whatsoever, without your consent, other than for the express purpose of delivering the purchased product or service requested
To administer a contest, promotion, survey or other site feature
To send periodic emails
The email address you provide for order processing, will only be used to send you information and updates pertaining to your order. If you decide to opt-in to our mailing list, you will receive emails that may include company news, updates, related product or service information, etc.
Note: If at any time you would like to unsubscribe from receiving future emails, we include detailed unsubscribe instructions at the bottom of each email.
How do we protect your information?
We implement a variety of security measures to maintain the safety of your personal information when you place an order.
We offer the use of a secure server. All supplied sensitive/credit information is transmitted via Secure Socket Layer (SSL) technology and then encrypted into our Database to be only accessed by those authorized with special access rights to our systems, and are required to?keep the information confidential.
After a transaction, your private information (credit cards, social security numbers, financials, etc.) will not be stored on our servers.
Do we use cookies?
Yes (Cookies are small files that a site or its service provider transfers to your computers hard drive through your Web browser (if you allow) that enables the sites or service providers systems to recognize your browser and capture and remember certain information.
We use cookies to help us remember and process the items in your shopping cart. Do we disclose any information to outside parties?
We do not sell, trade, or otherwise transfer information to outside parties
We do not sell, trade, or otherwise transfer to outside parties your personally identifiable information. This does not include trusted third parties who assist us in operating our website, conducting our business, or servicing you, so long as those parties agree to keep this information confidential. We may also release your information when we believe release is appropriate to comply with the law, enforce our site policies, or protect ours or others rights, property, or safety.
Third party links
Occasionally, at our discretion, we may include or offer third party products or services on our website. These third party sites have separate and independent privacy policies. We therefore have no responsibility or liability for the content and activities of these linked sites. Nonetheless, we seek to protect the integrity of our site and welcome any feedback about these sites.
Your Consent
By using our site, you consent to our websites privacy policy.
Changes to our Privacy Policy
If we decide to change our privacy policy, we will post those changes on this page.
Any questions regarding our privacy policy can be directed to: contact@versalys.com